Our centre has adopted an integrated team approach so as to help the patient to achieve pregnancy in a safe, compassionate and supportive environment. Our faculty is a combination of renowned clinics, surgeons and embryologists who are expert in the latest technological procedures. This helps to maximize our success. We are always eager to provide you our fertility services.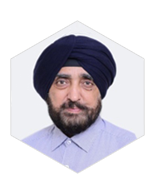 Dr S.S.Chawla
founder director of the centre is a consultant Gynaecologist and specialist in Reproductive Medicine and ART with over 15 years of expertise. He is equipped with sound knowledge and years of experience of helping create happy families and is supported by highly professional team. His main field of interest are medical management of PCOS and Endometriosis.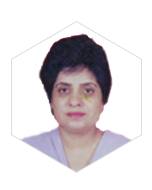 Dr.(Mrs) Neera Kirpal
is one of the most respected senior doctors in the city, a practicing Gynecologist & Obstetrician. She completed her MBBS from Dayanand Medical College, Ludhiana in 1975 and DGO from Govt. Medical College, Amritsar. She is also actively involved in her own special way towards contributing her energy, time and soul for the social welfare of the people.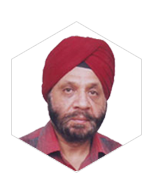 Dr H.S.Nagpal
completed his graduation in 1974 and post graduation in 1979 from Govt. Medical College, Amritsar. He served the Punjab Govt. in various capacities till 1990. Presently he is a Consultant Surgeon at Hartej Hospital and also a visiting surgeon in Escorts Hospital. He has special research interest in the area of Gall-stone Etiopathogenesis.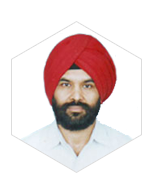 Dr G.S. Randhawa
completed his medical graduate (1982) from AFMC, Pune and post graduate in Radio diagnosis (1988) from prestigious PGIMER Chandigarh. He is a private practitioner and specializes in Intervention Radiology.



Dr. Vivek Marwah
An accomplished gynecologist ,Dr. Vivek marwah currently heads the department of minimally invasive gynecology at max super specialty hospital in New Delhi. He happens to be the first medic in India to have bagged the prestigious Kurt Semm Award for excellence in pelviscopy by the American Laparocopists during the Global Congress on Gynecology Endoscopy in Orlendo (USA) in Nov 2000. After pursuing MS in obstetrics and gynecology from Govt. Medical College in Jabalpur, he went on to Germany to pursue a series of diplomas in operative pelviscopy, operative Laparoscopy, ART Reproductive Medicine, IVF and FIV from universitaire de Tours in France.
Dr. (Mrs.) Tejinder Nagpal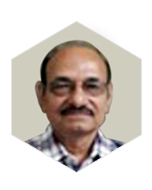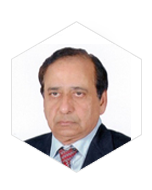 Dr. Swati Mittal
Dr. Swati Mittal is BAMS and MSc (Biochemistry). She is associated with the centre since 2004. She is working as an in- house embryologist and has good expertise in conventional IVF, micromanipulation (ICSI), cryopreservation of gametes and embryos and routine semenology. She is also incharge of Quality Control of IVF lab.
Dr Charudutt Joshi
is a leading consultant embryologist with experience of more than 15 yrs in the field of clinical embryology. He has done his special training in the field of IVF, ICSI and Sperm morphology under the supervision of Dr.W. Omblet and Martin Nijs at Institute of Fertility, Genk, Belgium. He has attended many National and International Conferences on infertility. Recently he took advanced trainings in embryology at K.K. Woman's Hospital, Singapore and PGD and vitrification of eggs and embryos at IVF Lab, Zol Campus, Genk, Belgium.