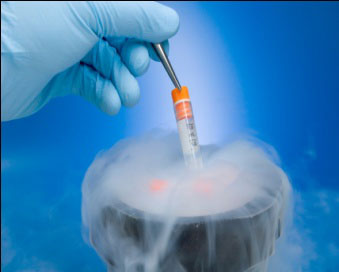 Cryopreservation is an attractive strategy for your fertility preservation.
Fertility preservation facility centre
in Amritsar, Punjab is typically associated with our infertility programs. Your sperm, oocyte and embryo are preserved by freezing them at extremely low temperature for future use. It enables sperm, oocyte or embryo to be kept in storage for any number of years after which they can be thawed and used to conceive a child. Gametes or embryos are cryopreserved either due to social or medical reasons.
Due to gonadotoxicity of chemotherapeutics and radiotherapy, gamete freezing is a viable option for cancer patients. You may decide to freeze and store your eggs or embryos to delay having children. Fertility preservation for females a woman's chance of conceiving naturally declines with age as the quantity and quality of her eggs diminish, so women who store their frozen eggs or embryos when they are younger may have a better chance of a successful pregnancy in the future. No increase in chromosomal abnormalities, birth defects, and developmental defects have been reported in the off-springs born from cryopreserved gametes when compared with the pregnancies of general population.
The following options are available at our centre

Sperm Crypreservation ... Male Partner
Oocyte Crypreservation ... Unmarried/Married Female
Embryo Crypreservation ... Married Couples & Female with Male Out Partner